Dames Mushroom Infused Gummies – 3000mg
Dames Mushroom infused Gummies. exceeds exceptions with their 3000mg beginner-friendly psilocybin mushroom-infused gummies. Intended for first-time users, these delectable fruit-flavored treats allow you to relish the therapeutic benefits psilocybin has to offer with its consistent advanced micro-dosing formula.
Enjoy the relaxed and euphoric vibes of psilocybin with Dames Gummy Co.'s exquisite cherry or strawberry fruit-flavored gummies. Like all Dame's gummies, they've crafted the perfect recipe for these euphoric goody's without the bitter and awful aftertaste of dried mushrooms.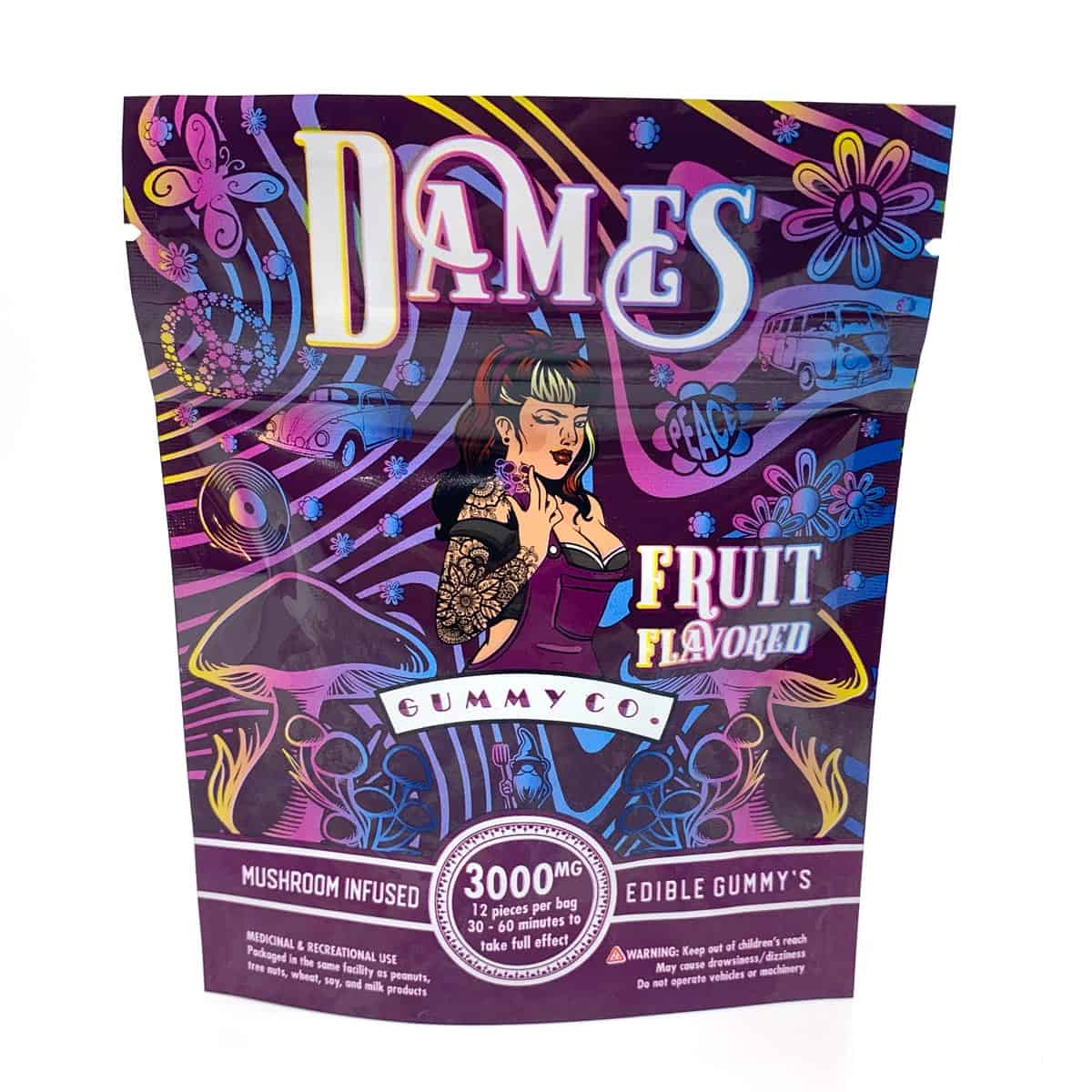 Unlike dried mushrooms, you'll find these easy on your tastebuds and tummy too. The essence of these shrooms' advanced micro-dosed edible gummies will have you feeling uplifted, illuminated, and cheerful.
The entire package contains a total of 3000mg of psilocybin and 12 gummies, with each gummy perfectly micro-dosed containing 250mg of advanced micro-dosing. Perfect for precise and custom dosing this is the perfect strength for beginners.